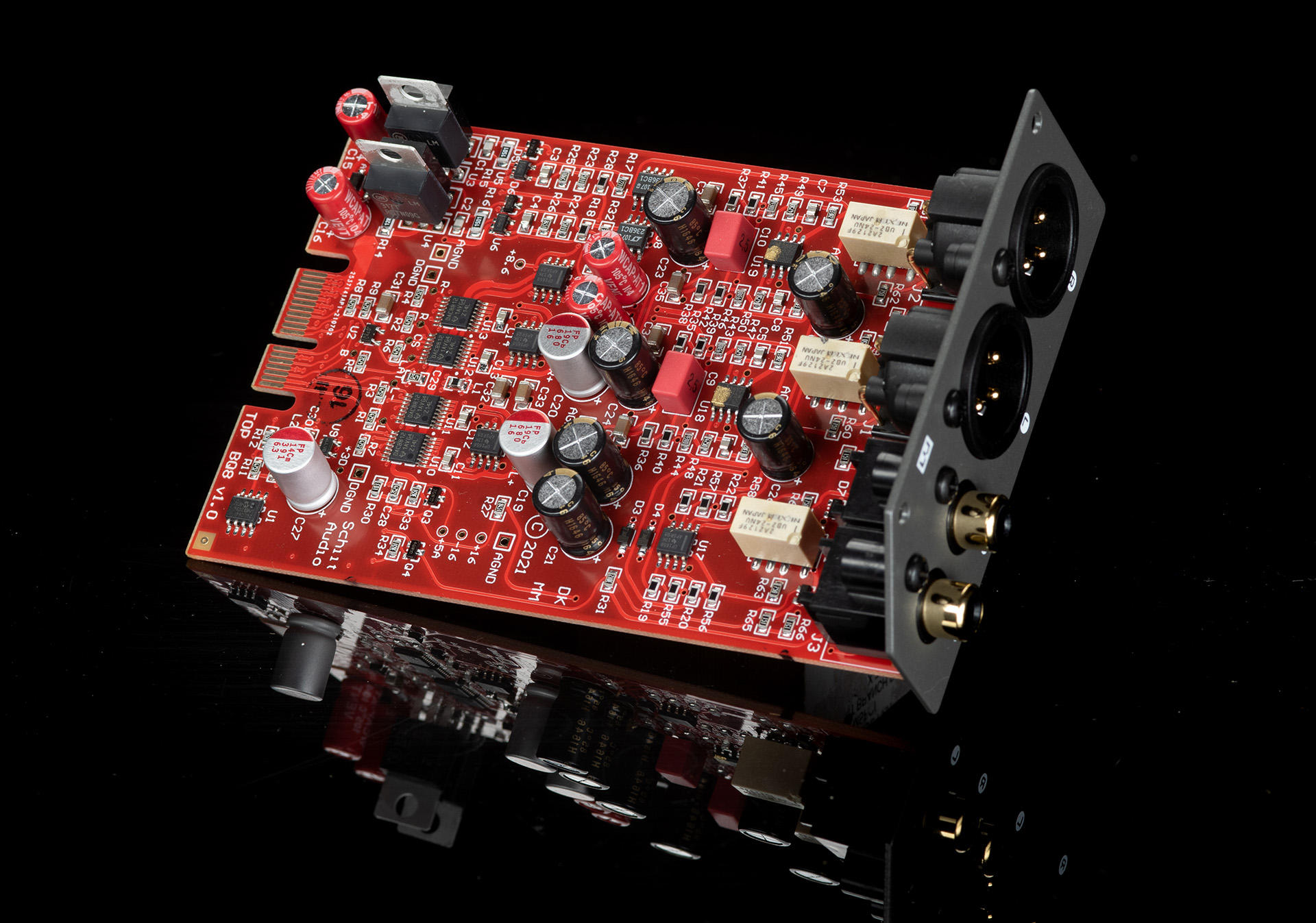 Bifrost 2 Upgrades
Upgrades for Bifrost 2
Description
There is one upgrade available for Bifrost 2: the Bifrost 2/64 Analog Card.
This upgrade changes any Bifrost 2 to Bifrost 2/64.
It includes the Bifrost 2/64 hardware-balanced analog card with four TI DAC8812 D/A converters, an SD card with new firmware. You can slide in the new card and install the new firmware yourself; there's no reason to return your Bifrost 2 to us for this upgrade.
2-Year Warranty
Bifrost 2/64 upgrades are covered by a 2-year warranty, or by the balance of the remaining factory warranty, whichever is greater. For out-of-warranty Bifrost 2s, this re-activates the warranty on the complete product for 2 years.