Getting Started
Setup
Troubleshooting
Choosing a DAC/Amp
Desktop Simplicity
So you don't want to give up a lot of desk space, but you want better sound. Good news! We have two integrated DAC/Amps that connect to a wide range of systems and simplify everything into one box. Or go for a "stack" (separate amp stacked on top of DAC) for more flexibility. And tubes.
---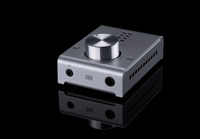 Fulla 2, $99. We don't call this "the 2-figure, do-all desktop" for nothing. Fulla 2 plugs into virtually any computer and drives most headphones with ease. It also provides a preamp output (variable), a fixed DAC output, and an analog input so you can use it as just an amp.
Choose Fulla 2 for:
Smallest size
Most bang for the buck
Most headphones
---
Jotunheim, $499-599 with DAC or Phono Input. Jotunheim is a fully balanced amp that works perfectly with pretty much any headphone—balanced, single-ended, IEM, planar, whatever. Plus, it can be customized with a Multibit DAC, Dual AK4490 DAC, or MM phono preamp.
Choose Jotunheim for:
End-game performance for both balanced and single-ended sources and headphones
Tons of power and a very low noise floor, ideal for any headphone
No obsolescence—modular and upgradable for the future
---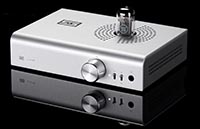 Lyr 3, $599-699 with DAC or Phono Input. Lyr 3 combines a powerful headamp with one of two optional DACs—Multibit or dual AK4490, or MM phono preamp. Featuring our Coherence™ tube hybrid topology and Continuity™ constant transconductance output stage, Lyr 3 is an exceptional do-all desktop combo.
Choose Lyr 3 for:
End-game performance for a wide range of headphones, from IEMs to planars
Full power on tap through single-ended output and exceptional sound quality
No obsolescence—modular and upgradable for the future
---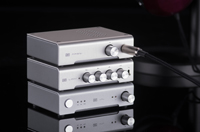 Stack, $198-4,098. If you're looking for something different—tubes, multibit DACs, etc, you can also create your own system by choosing a separate amp and DAC from our broad line and stacking them on top of each other. Fair warning: at the top end, the stacks are big and not exactly desk-friendly!
Choose a Stack for:
Ultimate in flexibility to mix and match
Advanced needs, such as tube gain or multibit DACs