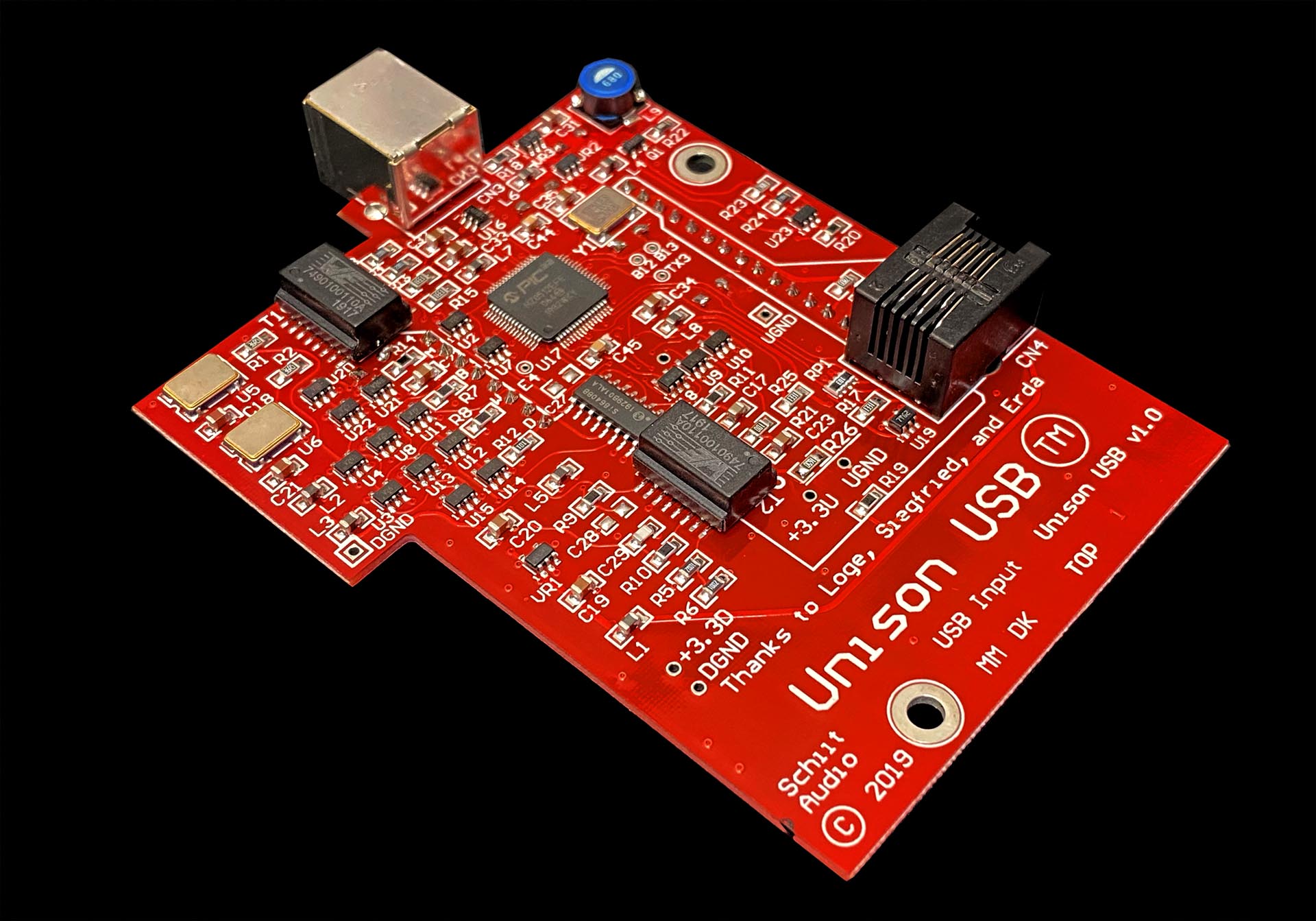 Bifrost Upgrades
Upgrades for the Original Bifrost
Description
There is one upgrade available for the original Bifrost: the Unison USB card.
The Unison USB card features:
A completely unique USB input receiver based on a Microchip PIC32 microprocessor with Schiit's proprietary code.
Complete electromagnetic and electrostatic isolation.
Self-power by the DAC for the critical low-noise re-clocking and latching sections.
Precision local clocks for both 44.1 and 48k multiples.
Schiit Scheduling System Reduces Upgrade Time
Our convenient scheduling system that allows you to keep your Bifrost until we're ready to do your upgrade immediately. Just place your order, and follow the steps in the series of emails. You'll be notified when your order is accepted, when to send in your DAC, when the work is performed, and when it's shipped back to you, for complete transparency.
Other Installation Options
You can also select to have a fully tested Unison USB card sent to you. Please note that by selecting this option, you are saying, "Yes, I am, or know, a competent electronics technician who does not need hand-holding for this installation, and I will not allow an inexperienced person to perform the upgrade, since I understand there are no user-serviceable parts inside."
2-Year Warranty
Unison USB upgrades are covered by a 2-year warranty or the balance of the original factory warranty, whichever is greater. For factory-installed upgrades on out-of-warranty products, this re-activates the warranty on the complete product for 2 years. One caveat: Schiit may refuse to do upgrades on heavily modified products. For self-installed upgrades, you can return the card in its original packaging, in undamaged and operational condition, in 15 days for a refund, minus 15% reinspection and restocking fee. Schiit installed upgrades cannot be returned.