Getting Started
Setup
Troubleshooting
Gaming Setup
Archive
Choosing an EQ
Create Your Ideal Sound
Yes, this is a guide to EQ. Also known as "equalizers" or "tone controls." These devices let you tweak the sound of your system to your preferences—adding bass for more punch, tweaking the midrange to move the singer closer or farther away, taming tizzy treble, and much more.
---
No EQ, $0. Let's start with no EQ at all. Many audiophiles think the best EQ is no EQ, because they believe the less in the signal path, the better. That's cool. They also maybe have perfect systems and perfect recordings that need no help from EQ. But, let's be clear: you don't need an EQ. So not getting one is perfectly fine.
---
Loki Mini+, from $149. Interested in seeing what a simple EQ can do for your headphones or speakers? Don't want to spend a ton of money? Then Loki Mini+ is for you. Turn the knobs and instantly hear the difference—make your headphones brighter or bossier, or compensate for those not-so-perfect recordings you still enjoy.
Choose Loki Mini+ for:
Headphones or speakers
Most bang for the buck
Stacking with Magni and Modi
Hiding from your audiophile friends (it's small)
---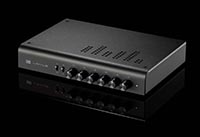 Lokius, from $299. Want more bands (6 to be exact), more control, and the ability to use both balanced and single-ended inputs and outputs? Step up to Lokius, which adds bands, balanced, a more capable "superbuffer" input, and a larger price tag.
Choose Lokius for:
Headphones or speakers
More flexibility—6 bands, 2 more than Loki Mini+, and both XLR and RCA inputs and outputs.
Stacking with Modius, Bifrost, Saga, and most midsize products
---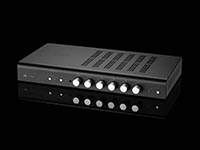 Loki Max, $1499. Want the most insane equalizer on the planet? Then here you go—100% LC equalization, 6 bands, all remote-controlled, with presets. The knobs even all turn when you use the presets. This cost-no-object piece is for you.
Choose Loki Max for:
The highest end systems, headphones or speakers
Full remote control of all EQ functions, including presets
100% discrete, 100% LC topology with Nexus™balanced I/O
Stacking with Freya, Gungnir, Yggdrasil, and other full-sized products
A much, much lighter wallet