Getting Started
Setup
Troubleshooting
Gaming Setup
Archive
Choosing a DAC
Digital Sources
Okay, so you want a DAC. And we have a wide range to choose from—from the tiny Modi series to the giant Yggdrasil. All are equally at home in a headphone-based system or a speaker-based system. Let's boil it down by model:
---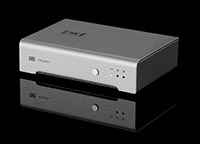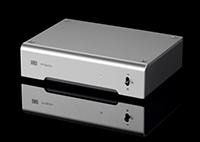 Modi+, $129. Modi+ is the three-input, do-all DAC that may be all the DAC you ever need—for an insanely low price tag.
Choose Modi for:
Most bang for the buck
Easy setup and great flexibility
Perfect stack with Magni, Loki Mini, Vali
---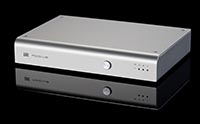 Modius E, from $229. Modius is a 4-input, balanced-output, Unison USB™ equipped DAC that delivers extremely high value and performance for virtually any audio system.
Choose Modius E for:
Any balanced or single-ended system for either speakers or headphone
Perfect form factor match to Asgard, Valhalla, Jotunheim, Lyr, and Saga
Super high value, excellent sound and measurements
---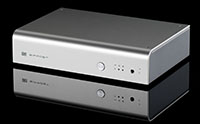 Bifrost 2/64, from $799. Where Modi and Modius are about bang for the buck, Bifrost steps up the game, adding hardware-balanced output, remote control, NOS mode, our own Unison USB™, and our Autonomy™ platform. Autonomy means that both hardware and firmware upgrades can be done by you—no return to the factory necessary!
Choose Bifrost 2/64 for:
True Multibit performance with Unison USB input
Remote control and NOS mode
Easy upgradability with Autonomy platform
---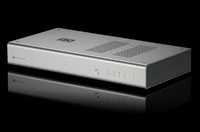 Gungnir Multibit, from $1299. Gungnir Multibit offers the same digital filter and similar DACs as Yggdrasil, as well as sophisticated bit-perfect clock regeneration.
Choose Gungnir Multibit for:
Excellent performance in both balanced and single-ended systems
Multiple inputs: optical, coaxial, BNC, and USB
Analog and USB upgradable
---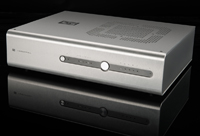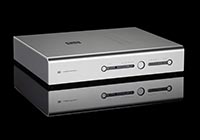 Yggdrasil+, from $2299. Yggdrasil is a complete re-thinking of what an "end game" DAC should be. As a true multi-bit DAC with a unique digital filter algorithm using D/A converters not used in any other product, Yggdrasil+ is also completely modular and upgradable for future needs.
Choose Yggdrasil for:
Ultimate performance in both balanced and single-ended systems
Remote control, NOS mode, 5 inputs
Completely modular, upgradable architecture