Reviews for Yggdrasil
The Absolute Sound's 10 Most Significant Products
Steven Stone
In The Absolute Sound's show report for Rocky Mountain Audio Fest, Yggdrasil was chosen as one of the "10 Most Significant Products."
"Schiit is one of those companies whose products have an edge. For RMAF Schiit introduced a new flagship DAC, the Yggdrasil (say that fast three times) that is touted as "the world's only bit-perfect DAC." To achieve this lofty goal the Yggdrasil uses proprietary "adapti-clock" topology combined with VCO and VCXO re-clocking. The DAC's analog stage uses differential current-feedback topology with a fully discrete design populated by both JFET and bipolar transistors. For $2299 the Yggdrasil delivers a lot of unique technology and flexible functionality. It sounded great driving a pair of Audeze LCD-2 headphones."
Thoughts on a bunch of DACs
purrin
"Just when you think the Gen V is good, the Yggdrasil is even better. You wouldn't believe how much musical information is contained in those 44/16 files; and just how much lesser DACs leave behind. Brings those old or even bad recordings into a new light. Monster dynamics, bass that stops on a dime, tight precision, decay and ambient cues that don't suddenly disappear when they are not supposed to. No digital crap. Makes me reminisce of vinyl in my youth. The Yggdrasil is the 2015 update to the Theta V by the same guys. The Yggdrasil is really beyond words.
The downside? Kinda sounds like **** in the first few hours. 24-48 hours at minimum to warm up. One week for best results."
ComputerAudiophile Yggdrasil Review
Chris Connaker, ComputerAudiophile.com
"Based on my experience with countless DACs and after spending a couple months with the Yggdrasil, I can say without a doubt that this DAC is very special. It's one of my favorite DACs available today. In fact, I will happily mention the Yggdrasil in the same sentence as some of my other favorites, the Berkeley Audio Design Alpha DAC RS ($16,000) and the EMM Labs DAC2X ($15,500), when talking to fellow audio enthusiasts. The Yggdrasil is one of those products that subtly grabs hold of the listener, yet the listener is the one who can't let go. I couldn't stop listening through the Yggdrasil enough to write this review on time."
"The Yggdrasil has a really solid yet simplistic build quality on the outside and very selective component use on the inside. However, I believe the Yggdrasil's performance has much more to do with intellectual property than any other factor. Any manufacturer can use identical hardware in a competing product, but only Schiit Audio has its closed-form filter."
"The Yggdrasil is a disruptive product that I can't recommend enough to both new and experienced music aficionados. Add to cart and enjoy."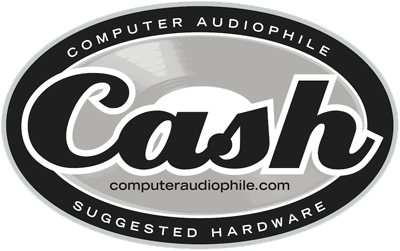 Headphone Guru
Paddy Carroll
"The Yggdrasil has an amazing way of reproducing the sound of three dimensional space....Breaths taking by the four musicians and movements of the arms and feet are all amplified creating a much more intimate listening experience. It is even possible to hear the clothes that the players are wearing as they perform – movements of the sleeves and trousers! I also got a sense of the size of the concert hall, echoes of sound and microphone placement were precisely picked up which easily created images of the depth of the hall as the sounds are reflected from wall to wall."
"In my opinion it surpasses similarly priced DACs like the Eximus DP1, Chord Hugo and Arcam FMJ D33. It seemed superior even to DACs like the Lampizator Generation 4. The Yggdrasil's advantages in price to performance peak at around the level of DACs like the Bricasti M1 which is an unbelievable achievement when you consider that the M1 is 3 times the price of the Yggdrasil.
"One of the crowning achievements of this DAC is how it can take regular CD quality (Redbook) recordings and squeeze every last drop of detail from them. I was floored when I went through my old rock collection."
"The Yggdrasil sets a new benchmark in price for performance. I believe that it is the best DAC on the market for the money."
The Absolute Sound
Robert Harley
"I don't know how Schiit Audio has done it, but the $2300 Yggy is in many ways competitive with any DAC I've heard regardless of price. In some criteria—transient speed without etch, clarity of musical line, whole-body involvement—the Yggy is as good as digital gets."
"It's a spectacular performer on an absolute level, and an out-of-this world bargain. The Yggy is not just a tremendous value in today's DACs, it's one of the greatest bargains in the history of high-end audio."​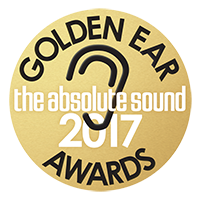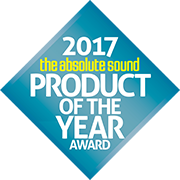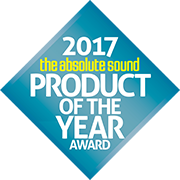 Schiit Audio Yggdrasil Digital-to-Analog Converter with Analog 2 Upgrade
Erich Wetzel, Soundstage! HiFi.
"In its Analog 2 version, the Yggdrasil DAC marries affordability to exceptional sound quality courtesy a bespoke DAC architecture from one of hi-fi's most pioneering digital designers. The Yggdrasil provided beautiful, musical sound even when fed challenging recordings from digital's early days. Clear imaging, large and solid soundstaging, linear frequency response, and a particularly fabulous midrange all make the Schiit Yggdrasil an excellent DAC at any price."
The Best Schiit Ever
Steve Guttenberg, CNET Audiophiliac
"Schiit's flagship converter, the Yggdrasil Analog 2, sells for a fraction of the cost of the best high-end converters, but it's right up there in performance."
Dial M for Multibit
John Darko
"With the Schiit Yggdrasil Analog 2 we see a DAC with no additional feature set on which to fall back should it materialise as an also-ran at its price point. Buyer appeal is determined solely by its performance as a converter of digital audio to analogue. And boy, does it deliver, cutting us a huge chunk of the high-end's digital audio cake but without the associated price premium, in turn free-ing more of our budget for a top-flight server/streamer. Because Mike Moffat, multibit, medical, maths and modular. Astonishing for a product made entirely in the US of A."
Bit Perfect
Gary Alan Barker, Headphone Guru
"Schiit have done their job. As a reference piece the Yggy Analog 2 delivers in spades. For detail and musicality, I have not heard better. The large deep soundstage speaks of levels of resolution not achievable with Sigma/Delta DAC chips when reproducing PCM. The incredible neutrality of the tonal balance says the Yggy adds nothing that does not belong there to the music. If I have any complaint it is that the presentation is sometimes a little more crisp than I prefer being an analog and tube guy at heart, but that being said, I have listened to $50,000 DACs that I can't say sound better. If you are in the market for a reference DAC, or simply have the cash for one, you would be doing yourself a disservice to not audition the Schiit Yggdrasil Analog 2."
Schiit Audio Yggdrasil Review
Home Theater Review, Dylan Seeger
"When reviewing a product, absolute performance is of course something that one attempts to evaluate, but price needs to be taken into consideration as well. It's fair to say that, at its asking price, the Schiit Audio Yggdrasil DAC is a top tier performer with amazing value. It features excellent build quality with an impressive five-year warranty, and although it's missing a few features such as volume control and DSD support, I found its performance--both on its own terms and in relation to its price--more than made up for these omissions."
AudioSolace: Yggdrasil Analog 2
Smit Patel
"Overall the Yggdrasil Analog 2 represents the pinnacle of Schiit's innovation and years of experience in the audiophile market. For what it is worth, it also places amongst the best of the best in terms of performance and value for money in what a digital to analogue convertor offers. At $2399, the Analog 2 represents a sizeable investment and one which should not be taking lightly. However, for the budding audiophile who wishes to experience full immersion and the best of what music can be rendered, a listen to the Yggdrasil should not warrant a second thought. With a generous $550 upgradability option plan, true to Schiit's word, original owners of the Yggdrasil are able to send their device to Schiit's warehouse for a worthwhile in-house modification. Together with a durable piece of kit and warranty, the Yggdrasil Analog 2 is a highly recommended end-game purchase."
2021 Editor's Choice Award
The Absolute Sound
Schist Audio Yggdrasil Less is More Review
Audiophile Style - Joe Whipp