Choosing a DAC
Bits is bits, right?
Okay, so you want a DAC. Or do you? Some people say you don't need one. Well, if you trust the overworked computer or smartphone engineer to choose the right $0.25 D/A for their platform swimming in gigahertz noise, sure. So yeah, you need an external DAC for top sound. But which one? Let's boil it down by model:
---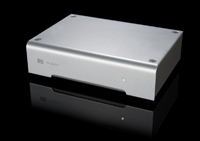 Modi 2/Modi 2 Uber/Modi Multibit, $99/149/249. Plug Modi 2 into virtually any computer, tablet, or phone—no drivers needed. There's also the three-input Modi 2 Uber available for multiple digital inputs, and the Modi Multibit, featuring our unique multibit architecture.
Choose Modi for:
Most bang for the buck
Easy setup and great flexibility
Lowest cost Multibit option
---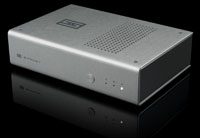 Bifrost and Bifrost Multibit, $399/599. Where Modi is about bang for the buck, Bifrost is a complete platform—an upgradable platform that you can use for many, many years in the future. And, Bifrost is available as either a delta-sigma or multibit DAC, for even more flexibility.
Choose Bifrost for:
Exceptional performance and flexibility
Multiple inputs: optical, coaxial, and USB
Assurance of upgradability in the future
---
Gungnir and Gungnir Multibit, $849/1249. Available in both Gungnir Multibit and standard Gungnir configurations. Gungnir Multibit offers the same digital filter and similar DACs as Yggdrasil, while both models have Adapticlock regeneration, the most sophisticated clock regeneration scheme in the industry.
Choose Gungnir for:
Excellent performance in both balanced and single-ended systems
Multiple inputs: optical, coaxial, BNC, and USB
Assurance of upgradability in the future
---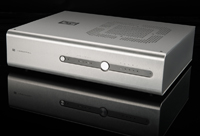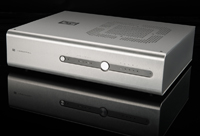 Yggdrasil, $2299. Yggdrasil is a complete re-thinking of what an "end game" DAC should be. As a true multi-bit DAC with a unique digital filter algorithm using D/A converters not used in any other product, it is truly like nothing else out there. It is designed to provide optimal performance for the vast majority of music you already own, without the need for repurchasing everything in exotic formats. Like all of our DACs, Yggdrasil is completely modular and upgradable to meet future needs.
Choose Yggdrasil for:
Ultimate performance in both balanced and single-ended systems
Multiple inputs: USB, AES/EBU, optical, coaxial, and BNC
Assurance of upgradability in the future